How it all began...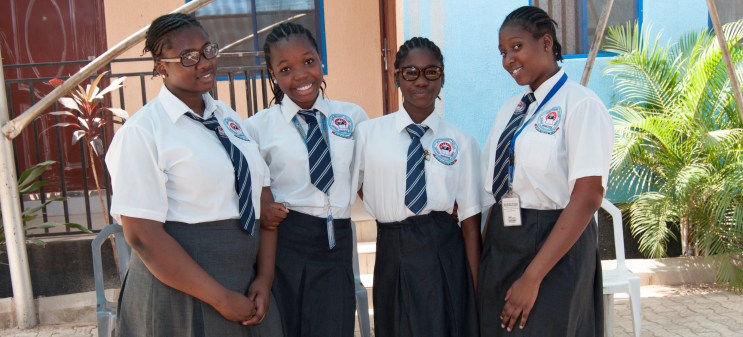 In October 1994, the Kwara state government gave an approval to the establishment of an educational initiative. This was the Effective Teaching and Learning Center, which was situated at the GRA, Ilorin. It's dual objectives consisted the provision of complementary evening lessons to secondary school students and enabling assistance to credit deficient school learners in order to facilitate admission into tertiary institutions.
The entrance into universities, Polytechnics and the subsequent graduation by several of its students is a testimony to God's help towards the achievement of these goals.
Seven years up the road, a significant moment was scored in the history of the Effective Teaching and Learning Center. We received yet another approval which led to the remarkable transformation.
And on 17th of September 2003, The Effective International College was born!
It was needful in our aim toward an efficient consolidation of this new vision to effect relocation to a permanent site. For a quiet and conducive learning environment , therefore we acquired a 20-plot piece of land at Tanke, Ajanaku Ilorin. A close observation of our infrastructure is a witness to our stride toward the heights; evidence that we have not slumbered. If ths is a sign , then it surely is a good one, that as we celebrate our second anniversary we prepare also to move up to a new stretch of classrooms and offices. And notwithstanding the prevalent economic constraints within the polity, we hold faith that come our Third Anniversary, we would have yet a brighter story to tell.
We owe gratitude to God for the remarkable growth experienced in our student population. It had indeed been a quite humble beginning: Two students (Oyeronke Aweda and Bisola Bakare) they were courageous learners, courageous teachers taught them. Their parents equally were courageous. Indeed, the school itself was courage personified. Today we are beginning to harvest the sweet dividend of that virtue. And while we make no pretences about the fact that we are a recent entrant into this nursing of future leaders. It goes without saying that effective international college is one of the fastest growing private secondary schools in Kwara State.
Where there are more students, however it becomes also that there would be more parents and of course more teachers. The Arrival of new parents to the School's Parents - Teachers Association has brought a fresh vibrancy to the institution. This is a positive and a welcome development in a world where the twin parties must share the foster responsibilities upon a child. We have thus an avenue, where parents and staff are able to dialogue and air opinions make criticism and together work toward our mutual objectives.
The two faced aim of education is the grooming of students worthy of learning and character. Of the former, we have striven within the painstaking and intricate process of teaching to produce students who are well taught. And we are not without Trophies. The likes of Juwon Oloruntoba, Fatima Raji having done us proud in their examinations. Of the latter we submit that the EIC still remains one place where the inculcating of good character and discipline has not gone to sleep.
It is a heart rejoicing milestone that barely two years into the establishment of this institution we had had the privilege to sit our students in an external examination within our very premises. This was the recent Junior WAEC examination; a development which followed an approval by the Ministry of Education.
In bringing this to a close, we should not fail to give to God glory for having brought us this far and to our friends, sincere appreciations for standing by us in the days of small things. Surely, the egg becomes someday the melodious crow of the cock, and a child today, shy and tender in some morrow is transformed into the joy, wisdom, and strength of adulthood. We have trusted God to bring us here. We enjoin you all to put your trust to ours as we hope in Him to get us there.